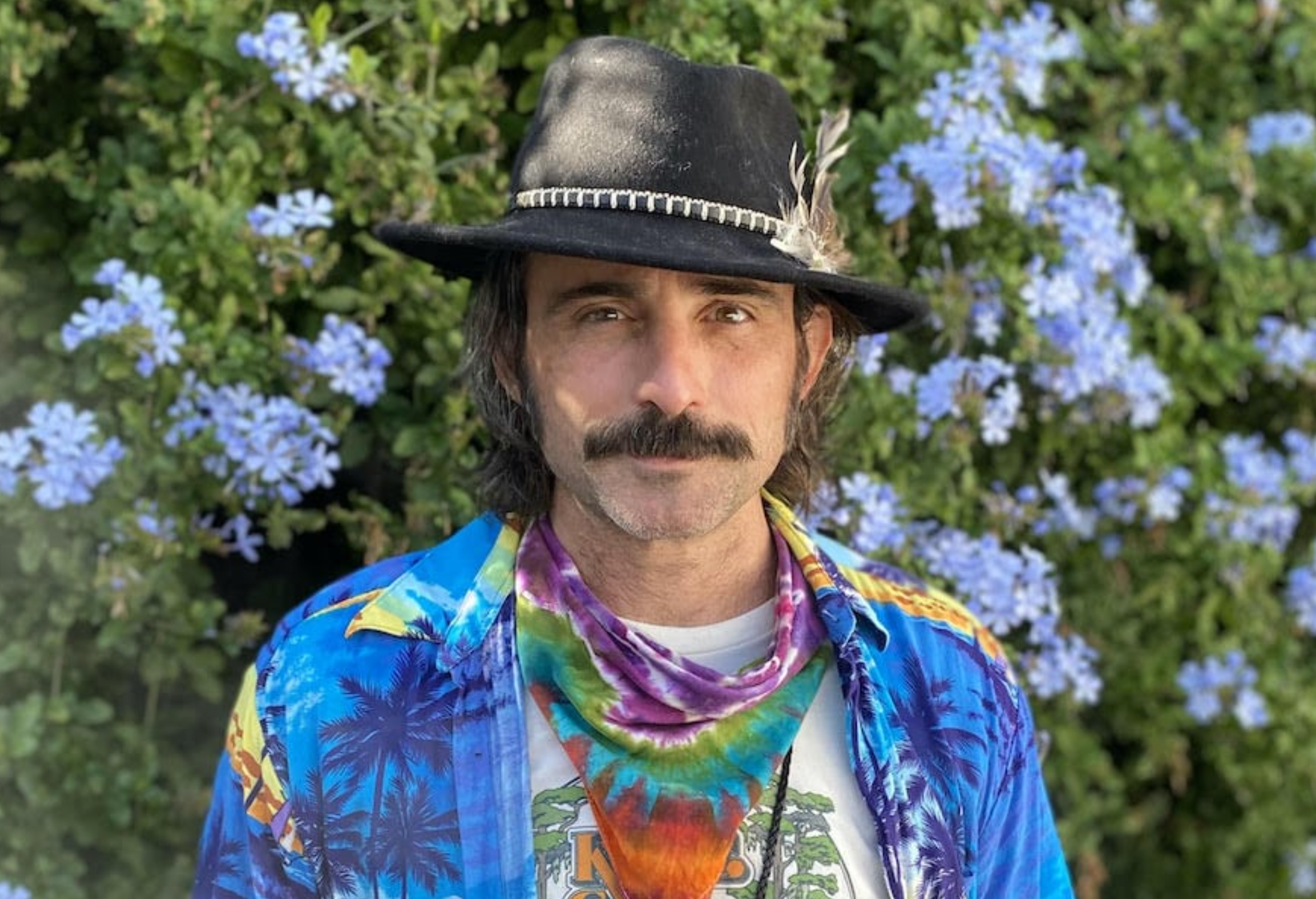 You may not know Farmer Dave Scher, but it's almost impossible not to have heard him, and that's before you listen to a note of Farmer Dave and The Wizards of The West. He was a member of Beachwood Sparks and All Night Radio, and has worked with Will Oldham, Kurt Vile, Interpol, Jenny Lewis, Elvis Costello and Animal Collective. That's quite the CV. And then there's his agrarian side, as the man behind Farmer Dave's Roasted Hot Nuts, a toothsome almond snack made from an old family recipe. 
There's virtually nothing he can't do based on his first LP in ten years. The music covers so much territory it's hard to believe the whole thing is over in less than thirty-five minutes. Offering the kind of takeoff that wouldn't be out of place on The Byrds The Notorious Byrd Brothers disc, "EXEGESIS" takes flight. Heading off into the stratosphere, "Cave Walls" rides in on a wave of guitars and keyboards as Farmer Dave sings, "You have style for miles, it's plain to see / Reach for my hand and we'll dive into the sea." The guitars take over and the song for parts unknown under the hands of companion Brian Knight. Rounding out the band are bassist Brian Bartus and drummer Jud Birza. 
More straightforward (if such a thing can be said about Farmer Dave and The Wizards of The West) "Right Vibration" offers a guitar work of the highest order. "Ocean Eyes" lives in its own time signature (one not necessarily found in the real world). Echo and delay abound amongst the guitars and keys as Dave rambles on undeterred by playing in this everchanging sense of time.
Thanks to Bob Fish for giving us some love! Read the full article here.