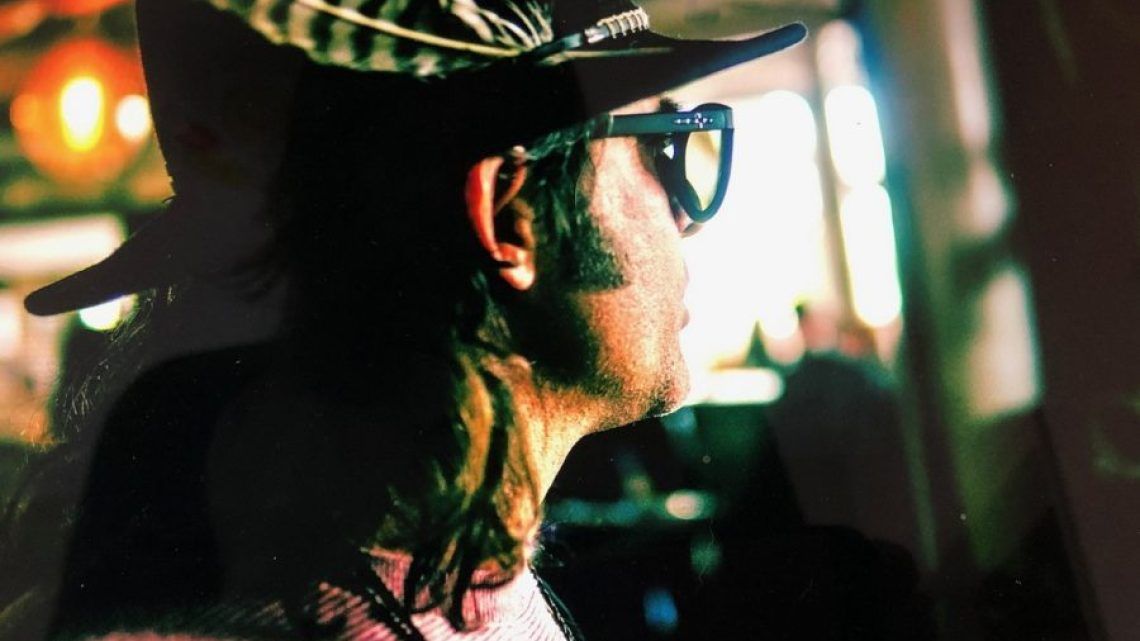 Thank you to Chris Sawle for this wonderful write up:
FARMER DAVE SCHER may be better known to you from the string of excellent bands he's both been in and collaborated with down the years. 
He was a member of brilliant West Coast country-psych outfit Beachwood Sparks, who took on Sade's "By Your Side" and completely won (and actually chaps, while we're here, could we have a vinyl reissue of Once We Trees, pretty please? Thank you). 
When that band fragmented, he took up with Jimi Hey for one brilliant, self-titled album of the sweetest psych delirium as All Night Radio (my money is on MGMT having paid very close attention to the possibilities outlined by this cracker – oh yeah: vinyl? That too). 
He's also worked with Will Oldham, Kurt Vile, Chris Robinson, Interpol, Jenny Lewis, *catches breath … hell, even Elvis Costello and Animal Collective – his skills are mucho in demand; oh, and he's also responsible for Farmer Dave's Roasted Hot Nuts, a yumsome almond snack made according to an old family recipe. Soul and body, see? Soul and body. 
After a little time away from being the guiding light to a musical project, here at Backseat Mafia we're pleased to say 2021 is already looking a whole damn sight brighter as he returns with his first outing proper in a decade: Farmer Dave & The Wizards of The West and their eponymous album, due in the racks and ready for some psych love on January 22nd. 
And today we're pleased to both unveil and premiere the video for the acid pop rush of teaser single "Right Vibration".
Read the full article here!
And watch the music video for "Right Vibration" here!